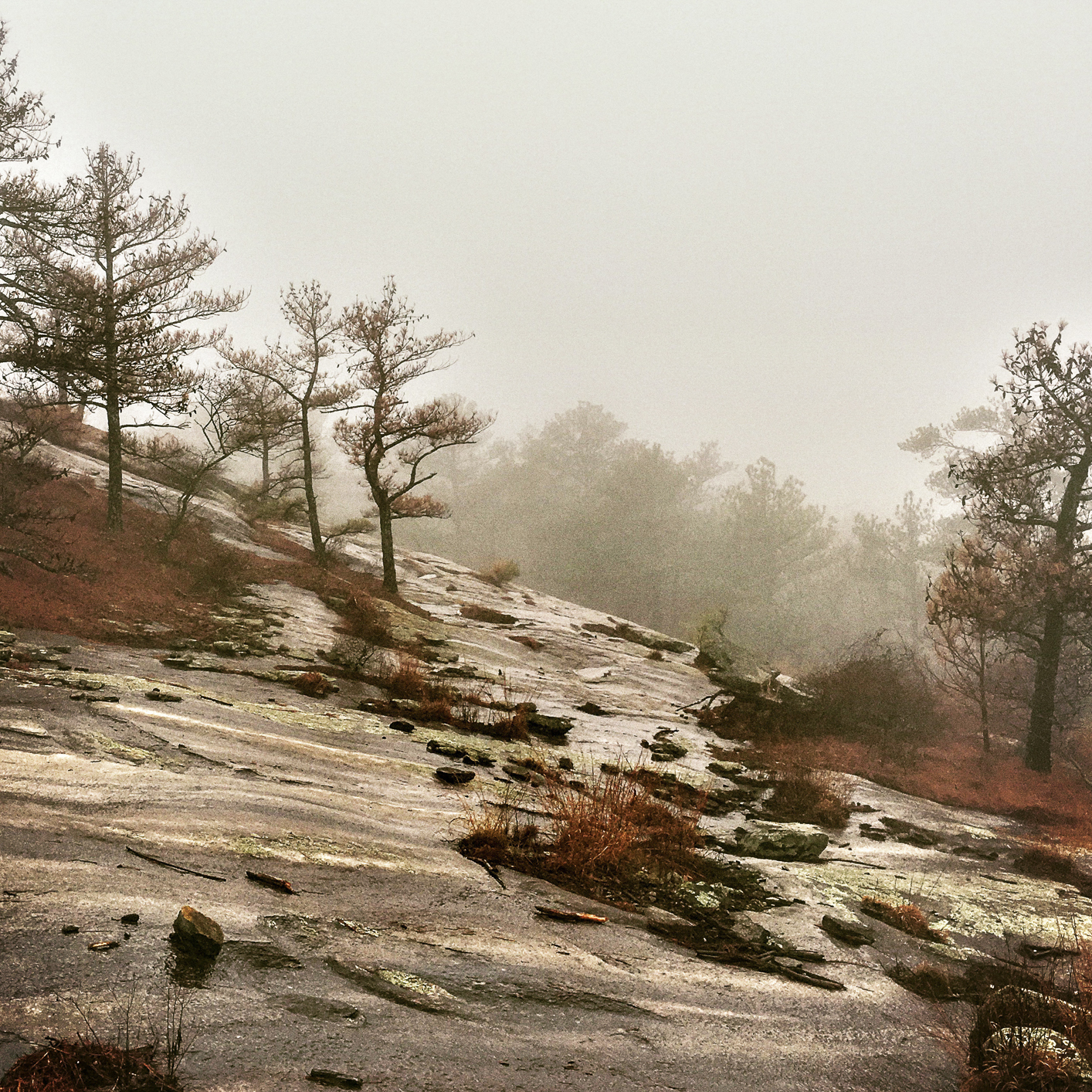 I love fog. I've probably mentioned that a time or two. It invokes a peacefulness that eludes me in my office chair. I'm not at peace at work. I'm in a constant state of unease. I belong outside. I need to walk everyday, but now during the winter, I have to be satisfied with walking just on weekends.
I'm lucky enough to be able to see Stone Mountain from the next street over from my house. I'm still learning the conditions that create fog and on Saturday morning, I was ready.
I took my digital and my Nikon N80 film camera. These conditions are perfect for film photography. But digital is fantastic for the immediacy of Photoshop, Instagram and uploading to websites.
But I took this with my phone. I had an 85mm on my digital and a 105mm on my film, and changing lenses was precarious in the conditions on the rock of Stone Mountain.  I aimed and fired off this shot and from the digital files I took that day, it's actually my favorite.
I've grown used to using my phone as a medium for photographic expression. For a long time I was using the built-in camera as a means to document and tag photos I would go back later with my "real" camera.
The more I use it along with apps like Camera+, Snapseed and Lightroom Mobile, the more I like it.
Just goes to show that it's true the best camera is the one you have with you.