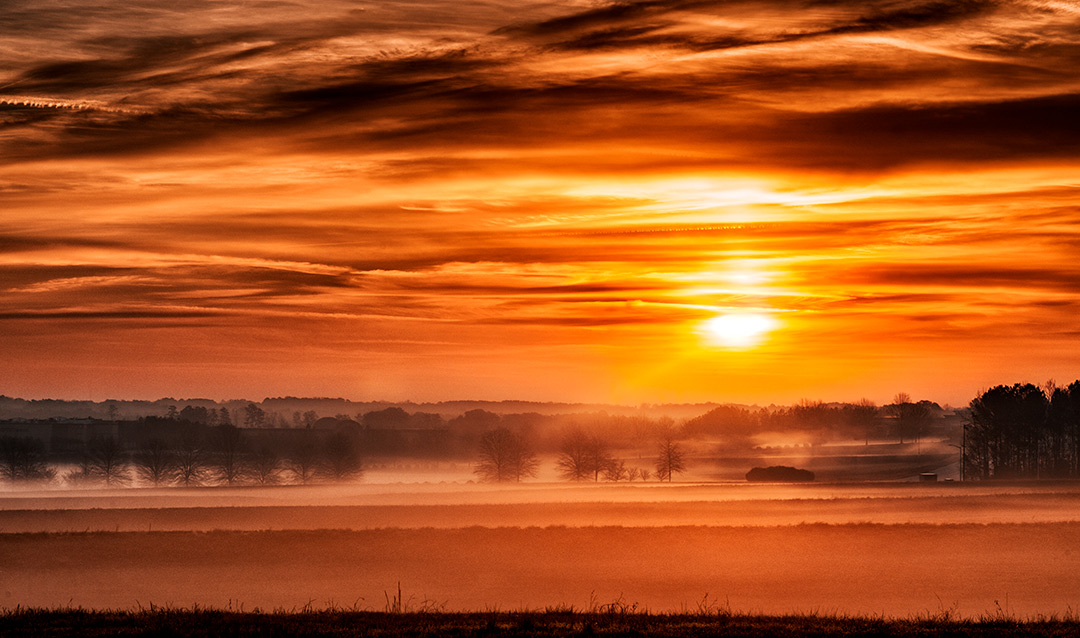 I met with a friend yesterday. I used to work every Sunday at my weekend job, but since the new year, I decided I just wanted to concentrate on photography, photoshop, and being creative.
I knew we would have good luck when I walked out the house and saw the fog settled over the trees and the streets. A beautiful, low fog is my absolute favorite subject. I've tried to shoot it a few times and just recently was able to capture something I really liked. And then, as I rounded the bend to meet with my friend, I saw this scene. I just stopped in the street. Thank goodness I was meeting for a photo meet-up, because my camera was on the seat next to me. I shot 3 shots before a car came up behind me. Not wanting to be late, I moved on. In retrospect, I should have stayed, brought out all the gear, including the medium format and shot until the light changed. Next time…next time.
The funny thing is, as soon as I turned left onto the next street I saw my friend's car pulled over on the side of the road! She had stopped to take a picture of a barn encased in the low fog. Just goes to show that all would have been forgiven had I been a little late…just get the shot first.
All-in-all, I'm happy with this shot. I love it, actually. I wish I had taken the time to bracket. But I didn't. I know this scene will never be like it is here, and I'm grateful I have a record of it's jaw-dropping beauty.
Just get the shot. Always a lesson I have to remember…especially considering it's my favorite shot of the day.