If you want your pictures to be better, stand in front of more interesting stuff    ~ Jim Richardson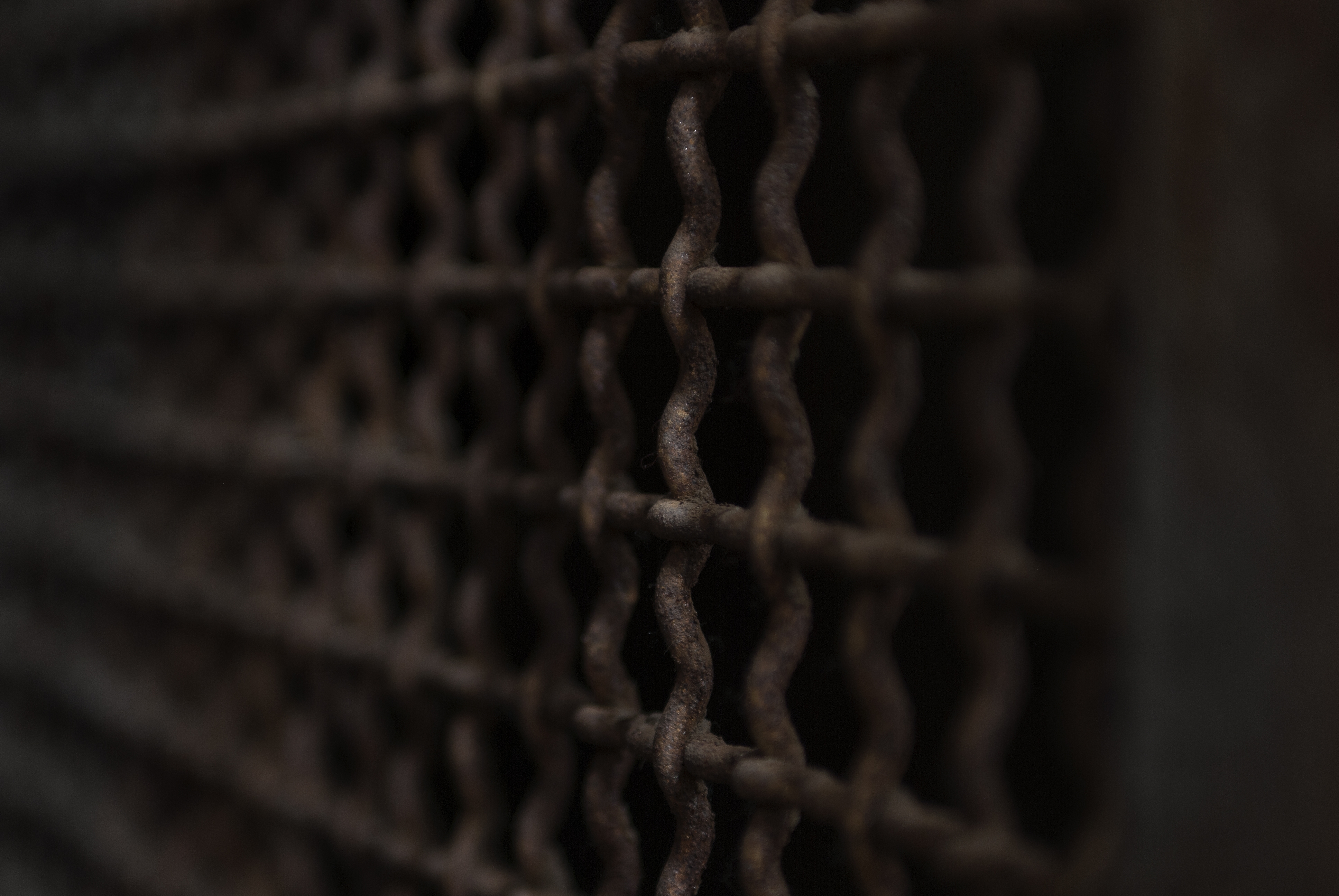 I read this quote in Joe McNally's book, Sketching Light. I read that quote a year ago and never put it into practice until I retired from UPS. Now I've been actively seeking new and interesting places to get my camera in front of. Also, I love driving so road-tripping is an added bonus.
I had never even heard of Sloss Furnace before four weeks ago when I attended my first meeting of the Roswell Photographic Society. After my second meeting Tuesday, I am just so grateful that I've been able to start attending because I've only benefited from the knowledge and hospitality.
Sloss Furnace in Birmingham, Alabama. It's a quick two hour drive right down I-20 West.  On my way down I listened to episode 101 of the SeanWes podcast, How to Find Your Passion. There's Sean and his co-host Ben Toalson. Sean is a very established, very successful entrepreneur and Mr. Toalson acts as kind of a straight man who pings questions off Sean as if he were us; very new, aspiring entrepreneurs even though I think he does pretty well for himself. I like this approach, its a very relaxed conversation about escaping the cube farm and all the psychological blocks that go along with that. This week the topic was how to find your passion. A few questions from Sean to help us figure some things out.
What do you focus on? What channels do you subscribe to? Pin?
I've been intensely focused on photography for years, and lately dedicating more of my time to learning the basics of business.
What are you about? In one sentence.
All I want to do is find the most beautiful, obscure and interesting things to photograph, but I need to build my life to support this goal.
What do you do when you procrastinate?
Reddit
What would you do if you weren't being paid?
Road trip and take pictures!
Here is the play by play of my trip…
8:01 Stopped at RaceTrac for a coffee. Wish I had stopped by Hardees. Late
8:49 Found a Hardees!
9:16 Welcome to Alabama! Central Time Zone…wait, wat! So I was late, and now I'm not late!! Already having a great time!
9:30 Lost. Stopped by McDondalds to GPS myself.
10:03 Well I'm here, on time and the gate is closed?
10:14 Somebody lets us in (yes, there is line now) But he can't let us in the park…what the heck is going on here?
10:28 Finally get in….um ok, so welcome to Sloss Furnace?
The trip was well worth it. I walked the area for a while then start to explore. I gained a little courage from some other tourists and went into a pitch black room. I snapped a few images w/ my on-camera flash because when they went back up the stairs so did I. I went into the main building and had to give pause because of the realization that these old, dusty machines used to be in operation. I imagined the noise, the bustle, the heat, the activity that used to take place. I just retired from UPS and I feel like I stepped back into my shift for a while. I was surreal. Documenting this place was relaxing. It's quiet there, unlike a lot of tourist attractions. The visitors come in, look around and take it in, and there's ample time and room for everyone to set up and take their time photographing. I used my new remote to make sure everything was tack sharp, and because it's relatively dark I needed a longish shutter speed coupled with my depth of field.
I processed these using Nik (Google) SilverEfex Pro 2, of course, and decided to treat them with a slightly warm tint. I might actually print three of these four as a triptych. We'll see. I've been trying to print more lately.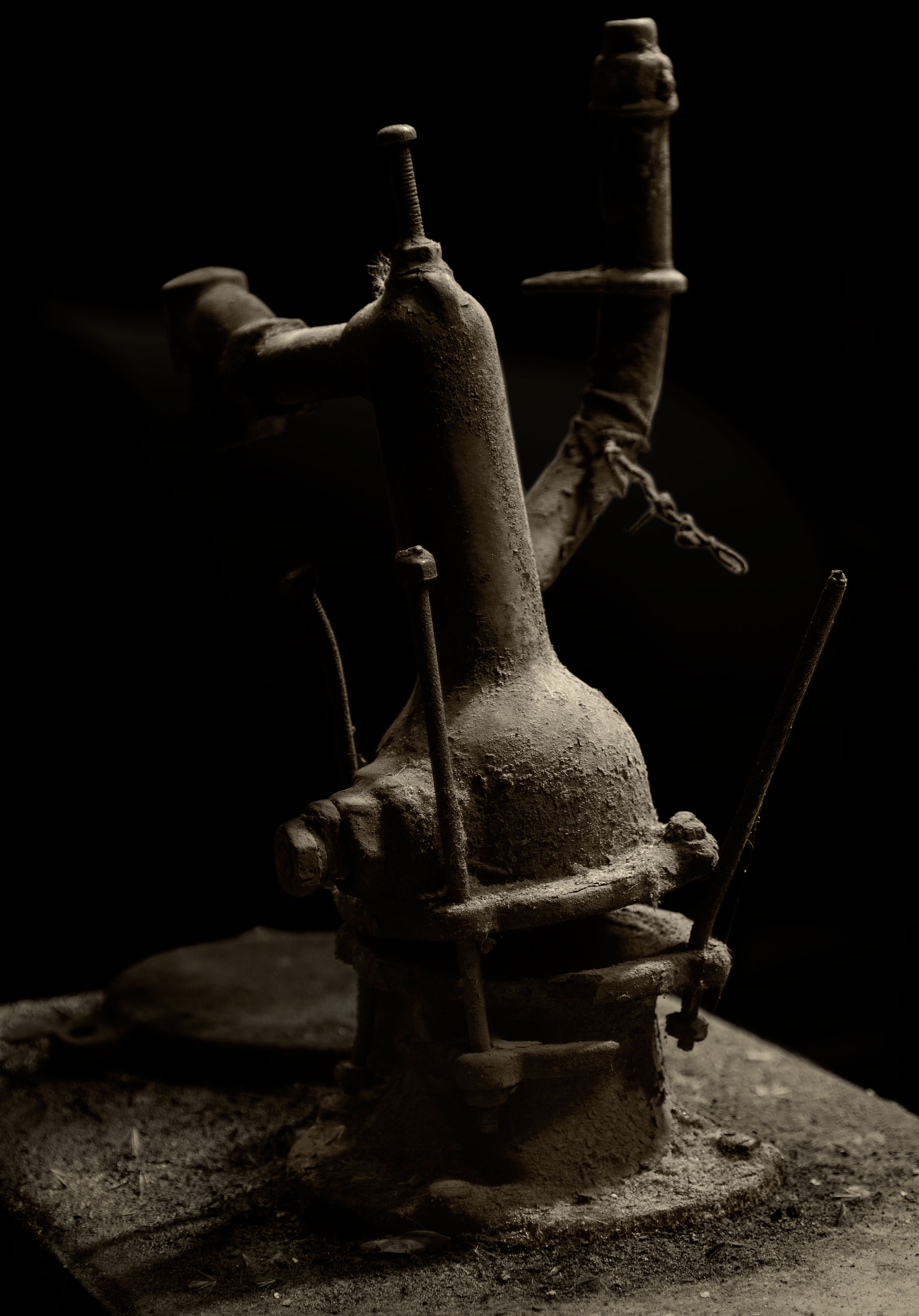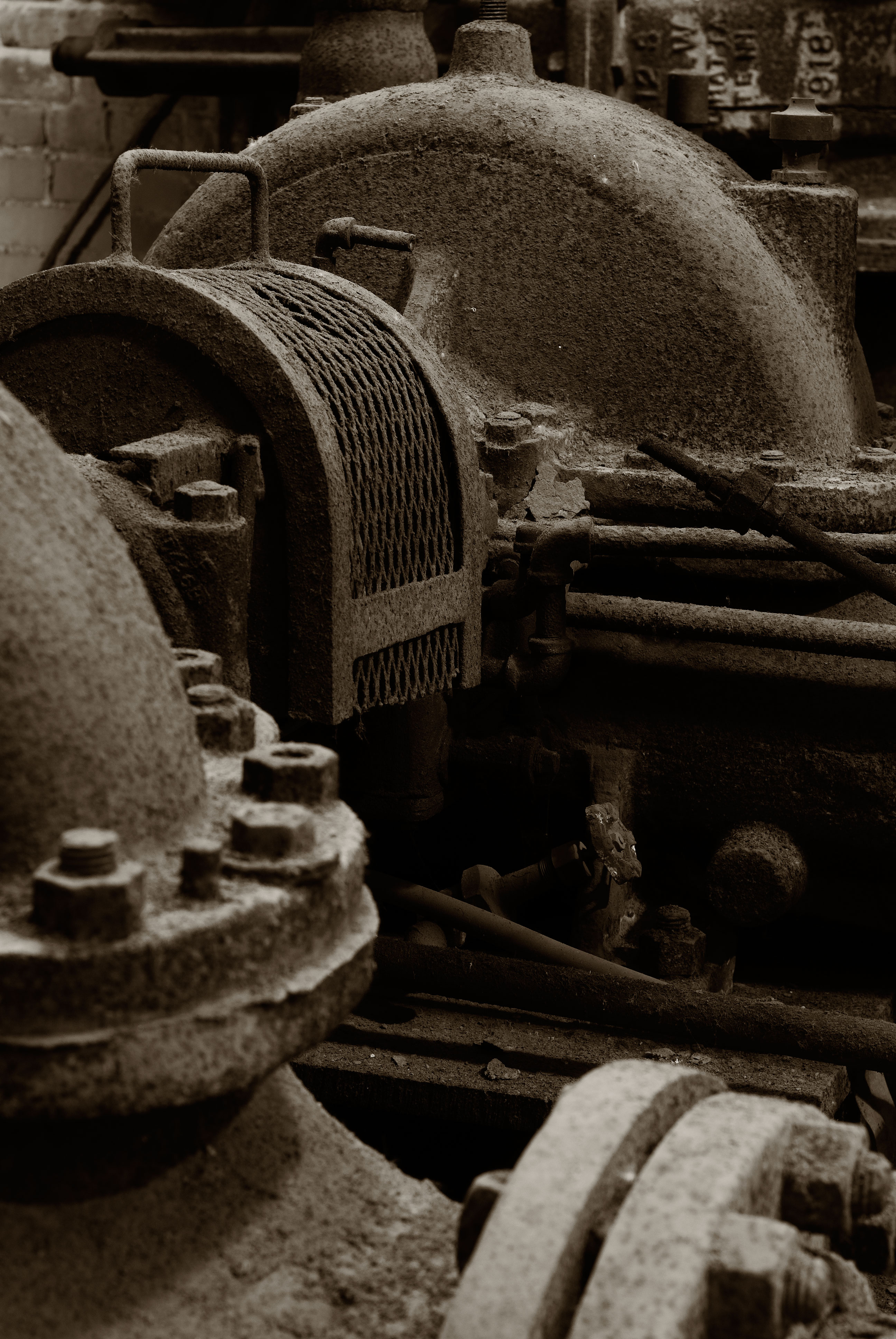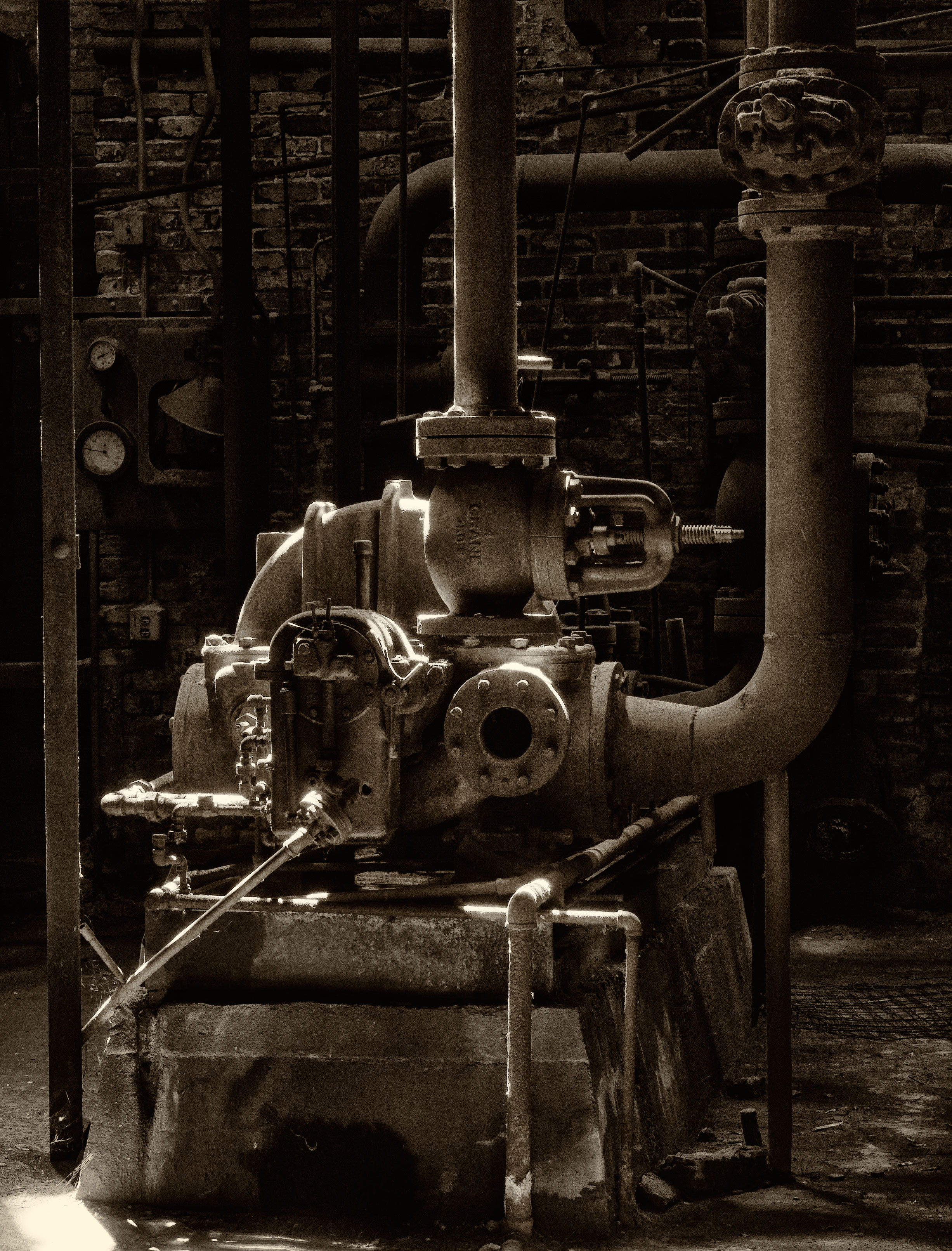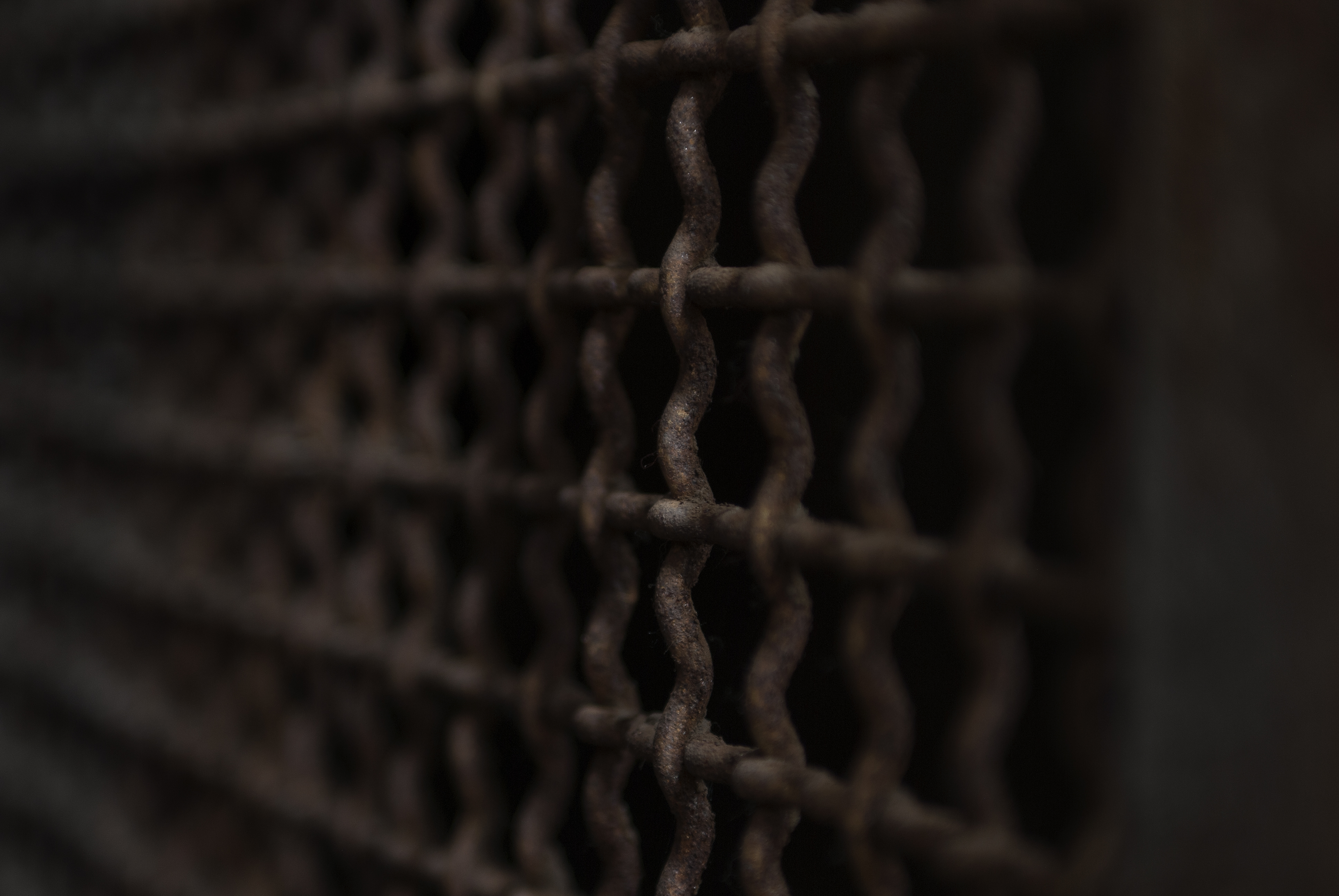 I have not planned a trip for this Saturday, because I'll be visiting my family in SC, but I'll be sure to make up for it next Saturday and Monday!